Our Mission to

Improve Lives

Our mission at Nuvig Therapeutics is to bring innovative and transformational therapies to patients with chronic autoimmune diseases, via induction of mechanisms that restore immune homeostasis. Our first product candidate is a recombinant protein that selectively activates a class of immune regulatory receptors that are naturally involved in rebalancing immune function following inflammation. Additional efforts are focused on engineering full-length therapeutic antibodies to maximize their ability to control aggressive autoimmune diseases.
Our goal is to provide an alternative mechanism of action to relieve symptoms of autoimmune disease without compromising normal immune function.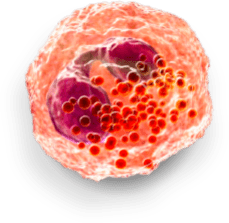 A Novel
Scientifc Solution
Nuvig Therapeutics is a science-driven research and clinical development organization focused on translating novel scientific insights into therapies for patients with inflammatory and autoimmune diseases. We do not rely on traditional immune suppressive mechanisms but focus on the therapeutic induction of natural mechanisms of immune homeostasis to modulate immune function. Our pipeline will expand into a platform of products specifically targeting different autoimmune indications.
We Are a Dedicated Team
Join our team of dedicated scientists and experienced drug developers. We are committed to developing innovative therapies and improving the quality of life for patients with chronic inflammatory and autoimmune diseases.